With beautiful backdrops of Parliament and Gatineau hills, the Rideau River and more, Ottawa is a magnificent city that many flock to when searching for a town in which they can settle down and place roots. For those looking for homes that are as luxurious as the views they crave, Royal LePage TEAM Realty has a specialized selection for you to choose from. Our carefully selected luxury listings are designated Carriage Trade Properties and are available to buyers searching for homes of unprecedented extravagance.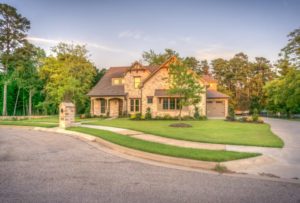 Carriage Trade features homes that capture the essence of luxury with stunning landscapes, design, fascinating views, unique and modern features, enhanced interior design, top-level amenities, and historical significance that exceed the expectations of most homebuyers. These homes are a curated collection of the most exclusive homes being sold in Canada's most sought out neighbourhoods, and Ottawa is home to many.
What is a Luxury Home
Luxury homes are high priced homes, typically over $900,000, with coveted features that are unmatched by other family homes in Ottawa. Those that stand out most include:
Car Lifts and Washes
Elevators
Private Guest Quarters
Heated Driveways, Walkways, Patios
Rooftop Patios
Swimming Pools or Water Access
High-Level Security Systems
Concierge
Wine Cellars
Spas and Gyms
Identifying Carriage Trade Properties
Other than the price of the property, there are a few ways to identify which homes in Ottawa are dignified Carriage Trade Properties. Each Carriage Trade listing will have a sleek black sign that notes the home is marketed as Carriage Trade. You can also locate all of our Carriage Trade listings on Carriage Trade Luxury Properties for a defined list of available properties in Ottawa, the surrounding areas and across Canada.
Carriage Trade Communities
Ottawa has many different luxury listings located all throughout the city. Communities can have an impact on the home being listed as Carriage Trade, however, location is not always a requirement. As more homes are being built and remodeled to reach this status, luxury homes are no longer found in just a few select communities. Today, Carriage Trade homes are listed in the Glebe, Sandy Hill, Barrhaven, Kanata Lakes, Bridlewood, Carleton Place, Manotick, and many other pockets throughout the city and outlier communities.
Extraordinary International Marketing
Properties that have such significant features and listing prices often require extraordinary marketing techniques. If you are selling your luxury home, Carriage Trade's marketing program is designed to enhance global exposure to your listing. In making connections between international homebuyers and Canada's luxury real estate market, Carriage Trade is the number one destination for buying and selling Ottawa's most exclusive homes.
For sellers looking to capitalize on their luxury home investment, in utilizing the customized marketing plans, sophisticated marketing materials and advertising media, Carriage Trade listing signs, and our experienced REALTORS® at Royal LePage Team Realty, we can provide an elevated property appeal and sell your luxury real estate listing with ease and for top dollar.
For expert advice and consultation on selling your exclusive luxury property in Ottawa or the surrounding area, take advantage of the Royal LePage Carriage Trade luxury real estate program. Our full-service TEAM is dedicated to selling your property the right way. Contact us today!
Source